Captain's Newsletter May 2021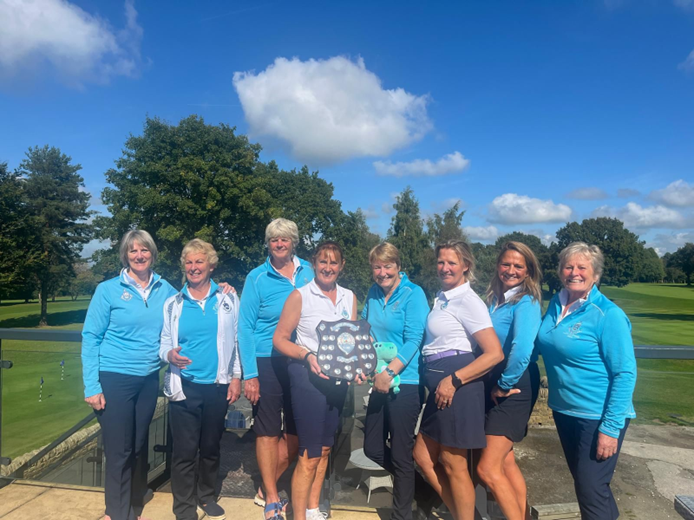 Captain's Newsletter May 2021
I hope that you are continuing to enjoy your golf and that you are generally happy with your game. As I write this we have had three days of fantastic weather which was a real contrast to the month of May. Let's hope this continues and we continue to enjoy playing on our fantastic course and having a drink on our superb balcony.
Greens:
Greens are in fantastic condition we have received many compliments from visiting teams.
Areas by the tenth and thirteenth that are currently GUR are seemingly repairing well and should be back in general play soon.
A party of helpers managed to fill in most of the divots on holes one to nine. Next week we are hoping to do the back nine.
The working party is looking at doing some general maintenance around the railings and steps on the 4th.
Matches:
There have been plenty of matches played in the month of May so here are some selected results:
Scatch Team v Stockport won 3½ – 1½
City Glass K.O. V Heaton Moor lost 4-3
Senior scratch v Bramhall lost 5-2
Seniors v Northenden won 4½ – 3½
Gents Friendly v Bramhall lost 3½- 2½
I think generally our teams perform in the better weather so here is looking forward to June.
Juniors:
If you play on a Saturday you will have probably seen lots of juniors hitting golf balls on the pracice area with Liam or Pascal which is an absolute joy. I just wish I was as supple and flexible as them. If any of you wish to get your children or grandchildren involved in this great sport then please contact the Pro shop for more information.
Pro Shop:
We said goodbye to Georgi who has decided to take up a career in recruitment we wish her well for the future but hopefully will see her playing at the Park.
The swing room is open for booking.
Welcome to Lewis Welch who will be covering for Georgi over the summer.
I would like to take this opportunity in thanking Andy Curwen & Mark Deverell of Gorvins who sponsored our Men's competition on the last weekend of May. As a club we are very grateful. We also hosted a New members evening with fifteen attending which hopefully gave some insight of the club. Capt & Pro challenge is going as well as City & Utd did last week so enough said about that. However thanks to all those who have played it still raises money for my charity.
Look forward to meeting more of you at the club.
Happy Golfing
The Captain