Captains Newsletter March 2022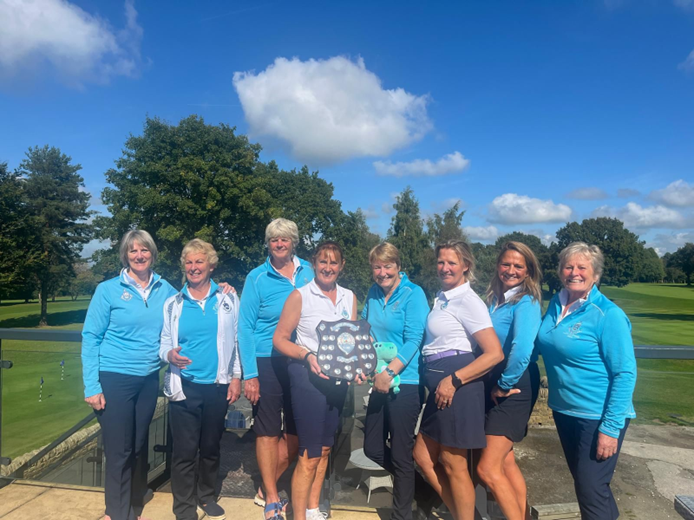 Captain's Newsletter March 2022
This is the last newsletter of my Captaincy and I have to say I have thoroughly enjoyed it. It is down to the friendly, caring, respectful membership that it has been so good. It's been another funny year with Covid dominating the beginning and end of 2021. The Marquee was a great asset which enabled us to eat and drink outside but at a distance. When we were allowed inside it was masks, sanitiser and wait to be served. Fortunately, by late July most of the restrictions were lifted.
Golfing started up again in late March, but we were not allowed to meet in large groups. However, we managed to fit in most of the golf activities including Knockouts, Matches, Captain's week and Captain's away day. I had a great Captain's week, the sun shone, and it was great to see healthy fields in all the competitions. My away day was a truly memorable day as, again, the sun shone and the wind disappeared when we visited Cavendish golf club, Buxton.
I have to say it has been great getting to know more members who signed up to play with me on a Saturday and playing in the Captain & Pro competition. A lot of people have made my year very enjoyable and for that I would like to thank them. To my wife Judith, The Board, The Gent's golf committee, The Handicap committee, Mr President, Lady Captain, Mr Secretary and the office, Craig and the Pro shop, John Turner and the greens staff, House and the Vice Captain's.
I would also like to thank you the members for your generosity towards my charity 'Embassy' which provides shelter for the homeless in Manchester. The vision is to build permanent homes and create a community for these people so the money that I have raised will help to go towards that. As I write the total is just under £2500.
The club is in capable hands, and I believe it will grow from strength to strength in the coming years. I wish Chris Fensom all the best in his Captaincy year and I hope he has a Covid free year.
The course is shaping up for a good year and the facilities we have are second to none. Let's hope for a cracking summer and thanks again for a wonderful year,
Happy Golfing
The Captain